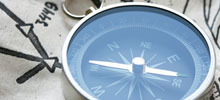 Disclaimer



Disclaimer
Chibougamau Independent Mines Inc. "Chibougamau Mines", its officers, and or directors and employees, have taken all reasonable care in producing and publishing information contained  in press releases, other published documents, etc. on this website and will endeavour to do so regularly. Material on this site including press releases or other published documents may still contain technical or other inaccuracies, omissions, or typographical errors, for which Chibougamau Mines assumes no responsibility. Chibougamau Mines does not warrant or make any representations regarding the use, validity, accuracy, completeness or reliability of any claims, statements or information on this site. Under no circumstances, including, but not limited to, negligence, shall Chibougamau Mines be liable for any direct, indirect, special, incidental, consequential, or other damages, including but not limited to, loss of programs, loss of data, loss of use of computer of other systems, or loss of profits or principal, whether or not advised of the possibility of damage, arising from your use, or inability to use, the material on this site or from errors, inaccuracies, omissions, etc. on press releases or published documents. The information is not a substitute for independent professional advice before making any investment decisions.
Furthermore, you may not modify or reproduce in any form, electronic or otherwise, any information on this site, except for personal use unless you have obtained our express permission. Chibougamau Mines makes no representations about any other site that you may access through this site. When you access a non-Chibougamau Mines site, you are accessing an independent site over which Chibougamau Mines has no control or responsibility, and you do so at your sole risk.
Chibougamau Mines is constantly evaluating properties and adding to or reducing or eliminating holdings. There may well be a delay in updating the website and in some cases, Chibougamau Mines may, for reasons of corporate strategy, not disclose acquisitions or other changes in holdings in a timely manner.
The press releases or published documents on this website may also contain information about adjacent properties on which we have no right to explore or mine. We advise U.S. investors that the SEC's mining guidelines strictly prohibit information of this type in documents filed with the SEC. U.S. investors are cautioned that mineral deposits on adjacent properties are not indicative of mineral deposits on Chibougamau Mines's properties.
This website may contain forward-looking statements including but not limited to comments regarding the timing and content of upcoming work programs, geological interpretations, receipt of property titles, potential mineral recovery processes, etc.  Forward-looking statements address future events and conditions and therefore involve inherent risks and uncertainties. Actual results may differ materially from those currently anticipated in such statements.  In addition, information posted on the web site or released by press releases may be superceded by subsequent disclosures which may or may not be posted in a timely manner.
Except for statements of historical fact relating to the Company, certain information contained herein or in press releases or other published documents constitutes "forward-looking statements" within the meaning of Section 21E of the United States Securities Exchange Act of 1934, as amended.  Forward-looking statements are frequently characterized by words such as "plan", "expect," "project," "intend," "believe," "anticipate" and other similar words, or statements that certain events or statements are based on the opinions and estimates of management at the date the statements are made, and are subject to a variety of risks and uncertainties and other factors that could cause actual events or results to differ materially from those projected in the forward-looking statements.  These factors include the inherent risks involved in the exploration and development of mineral properties, the uncertainties involved in interpreting drilling results and other geological data, fluctuating metal prices, the possibility of project cost overruns or unanticipated costs and expenses, uncertainties relating to the availability and costs of financing needed in the future and many other factors.  Circumstances or management's estimates or opinions may change without notice for various reasons.  The reader is cautioned not to place undue reliance on forward-looking statements.
---
Note:   Mineral inventories, resources, reserves, etc. referenced are per sources indicated, but may have not been independently verified by Chibougamau Mines. Terms such as mineral inventory (drilled, possible, geological indicated, etc.) were established prior to regulations instituted by market regulators in 1999 (National Instrument 43-101). They may in some cases be best categorised by the newly established standard of Inferred Resource of the Mineral Resource category but Chibougamau Mines makes no warranty whatsoever as to the quality and/or quantity of various types of resource figures quoted from sources other than calculations specifically undertaken by Chibougamau Mines or its designated professional geologists and indicated as being NI 43-101 conformable.